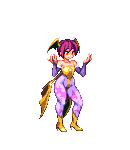 welcome to my reviews page!!
unfortunately, i'm not a great critic and i don't review things that well. i guess my 'reviews' will be more like opinions, so please don't take them seriously because they are just my trashy opinions LOL. it's mostly rambling, so you are warned if you thought i was going to be good at something so simple lol
i LOVE watching horror movies, so please beware some of them will have heavy themes. nevertheless, i will try to tag in the top of the review anything so you know what will you read. also, this page will contain anime, manga, videogames and tv shows too.
this layout may change in the future.